Hearing Aids & Hearing Testing in Gardner, Kansas
Neighborhood Hearing Aid Centers
950 E Lincoln Ln
Suite B
Gardner, KS 66030
help@neighborhoodhearing.com
We are open Wednesdays from 9:00am-4:00pm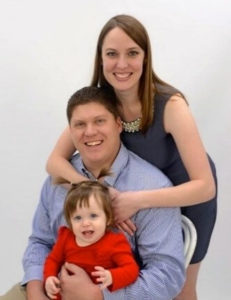 Ryan grew up in and around hearing aid practices most his life. He holds a Bachelor of Science from Kansas State University and a hearing aid specialist license for the states of Kansas and Missouri.
Ryan's attention to detail, vast knowledge of today's hearing technology, and willingness to go the extra mile to help manage your hearing is what makes him such a valued member of our team.
If not in the office you can find Ryan enjoying time with his family or on a golf course around the area.
With the right hearing treatment plan and hearing aid, you'll be able to turn up the volume on everything. You can stop asking people to repeat themselves. You can turn down the TV so the neighbors on the next block aren't hearing it, too. With treatment, you'll be able to stay involved in all the activities you enjoy and live life to its fullest again.
---
Want to discuss your hearing?
Speak with one of our helpful hearing specialists by calling 913-438-3000.
Contact Us Today