Hearing Aids & Hearing Tests in Manhattan, Kansas
Neighborhood Hearing Aid Centers
200 Southwind Place, Suite 103
Manhattan, Kansas 66503
help@neighborhoodhearing.com
We are open Monday-Friday from 9:00am-4:00pm
---
Our Office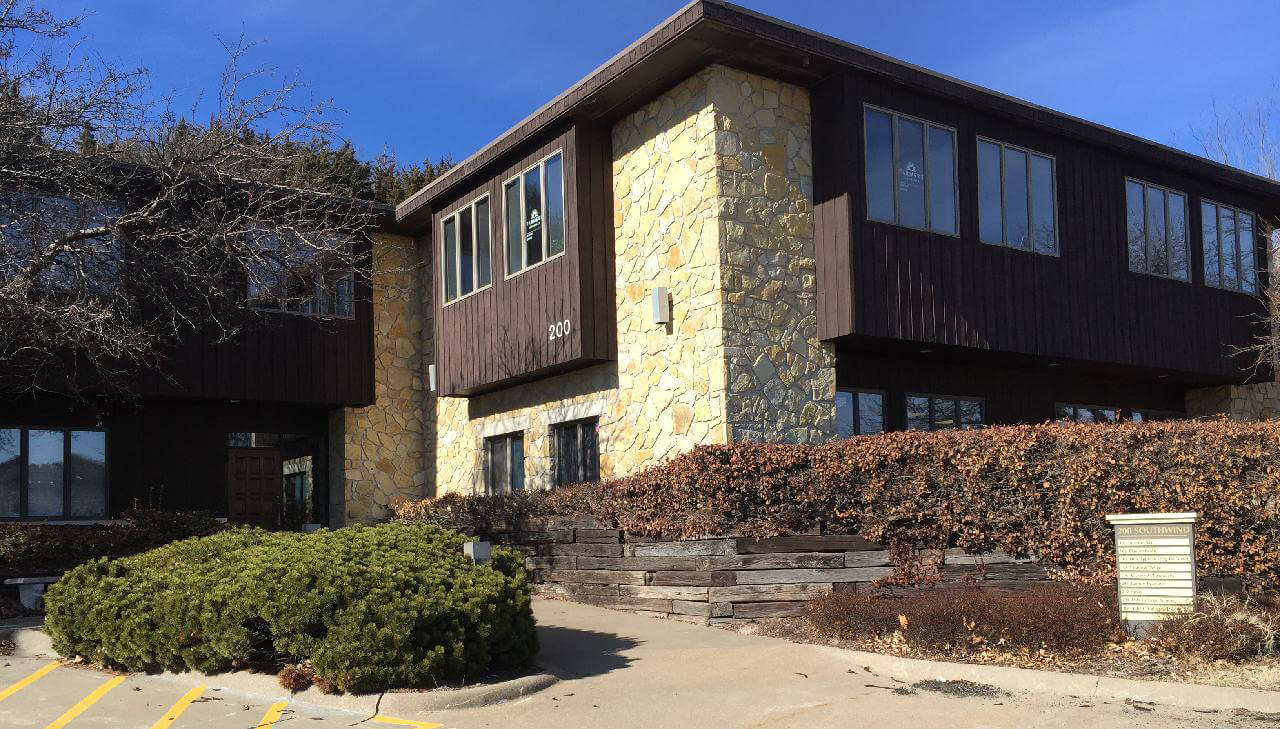 Scott is Board Certified in hearing instrument sciences and is a certified Audioprosthologist. The ACA designation is the highest designation which can be achieved by a hearing instrument specialist.
Scott has been a hearing healthcare professional for more than 20 years. He spent several years as a factory representative with two of the major hearing instrument companies traveling the United States training other professionals and working with countless patients.
He has been in private practice for 15 years working with patients in the Lawrence, Ottawa, Topeka, and Manhattan areas. His previous work over the years has given him a broad understanding of hearing loss and the importance of excellent counseling, measuring and fitting hearing aids. The knowledge he has gained is integrated into each and every fitting he does.
Our approach to post fitting care also creates successful consistent usage of hearing devices, as we continue to measure and adjust as hearing thresholds change. This facilitates long term successful experiences with hearing aids which is their goal.
At Neighborhood Hearing Centers, we help improve your hearing and in turn your quality of living. We listen to your concerns, run our hearing evaluations and through treatment from us, you'll be able to participate in the activities you enjoyed before your hearing loss. With a new hearing system, you'll soon hear others speak with clarity and ultimately enjoy your favorite music, movies, and shows again with your newfound hearing.
---
Want to discuss your hearing?
Speak with one of our helpful hearing specialists by calling 913-871-6014.
Contact Us Today
Overall Rating /
1

Total 1st-Party Review
Neighborhood Hearing Aid Center- Manhattan
Lindsay C

- July 14, 2017
Leave Us a Review
We've found that customer reviews are very helpful in keeping our business thriving. We would truly appreciate a review from you!
Visit your preferred site to leave a review or comment: